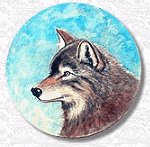 Specializing in Native American Style Wholesale & Retail Items
(815) 397-9042

Each Horse Dance Stick is custom carved, painted
and decorated by hand. REAL horse hair, beads,
leather and feathers are used for a UNIQUE look.
Lakota Indians used the Horse Dance Stick to honor
the memory of a favorite horse, and carried the stick
to tribal dances as a tribute to their lost companion.
Today, the Horse Dance Stick reproduction can be used
for ceremony or decoration.
Coming Soon: Smaller versions of
Horse Dance Sticks for $145

Online credit card orders are processed using secure SSL encryption.
Please allow 7 to 10 days for delivery.



Order securely online!
Money Orders, Cashiers Checks & Personal Checks Accepted
(US funds drawn on US Banks — allow 5 business days for personal check to clear before shipping)
— sorry, no C.O.D.'s—
*** $20 Min. Order • $100 Min. International ***